---
WHOSE Birthday? Index | Many More Interesting Christmas Articles
Resource Seasonal/Thematic Index
Daily Calendar Index
---
Whose Birthday Is It, Anyway? #26
An Advent and Christmas Resource for Families, Individuals and Churches
WHOSE Birthday?
is for your personal inspiration, community education and sharing.
Although this resource is not available in print, you may make all the copies you choose. It is covered by Creative Commons non-commercial attribution share-alike license.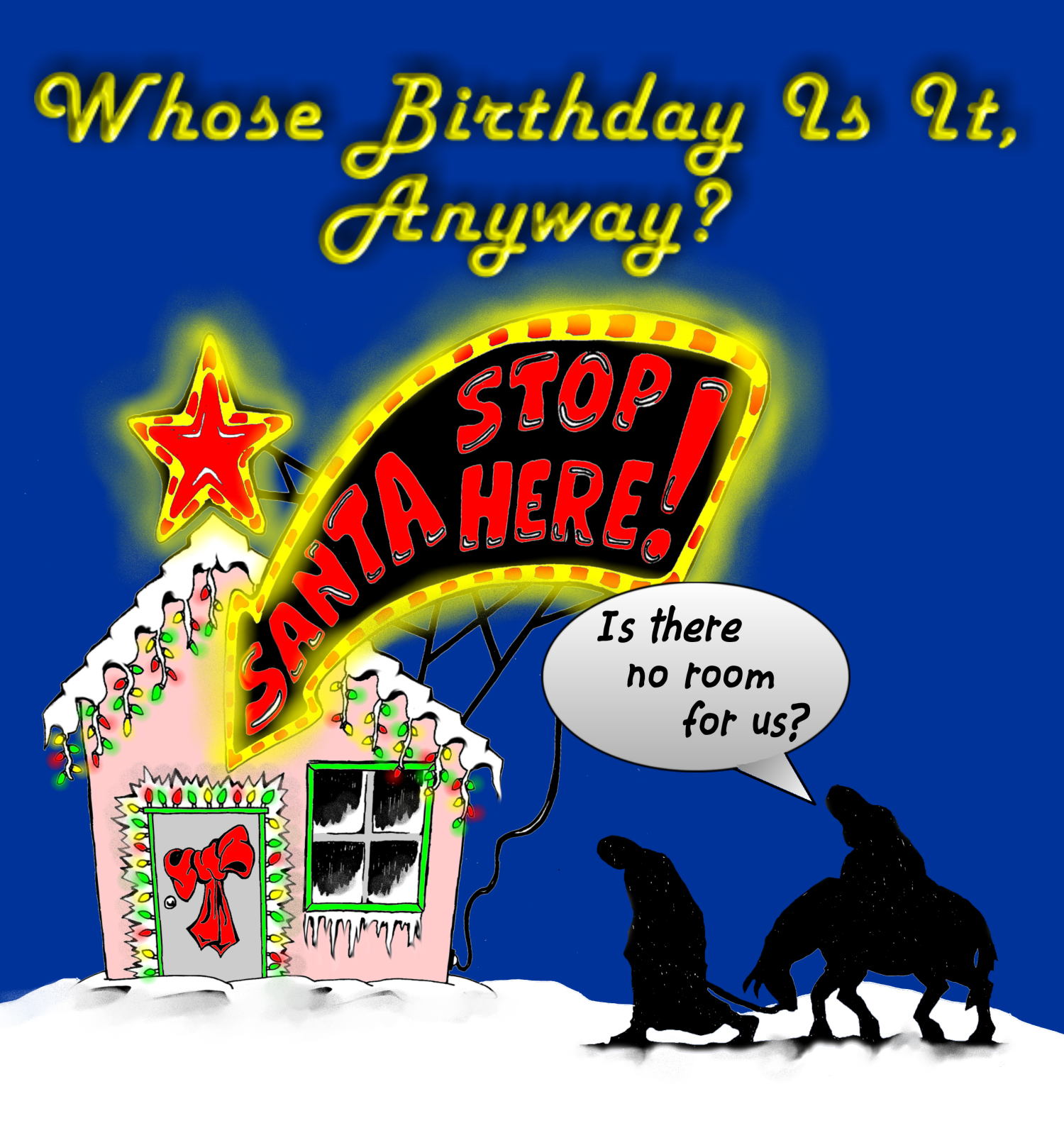 Choose from 20 daily Advent/Christmas guides/calendars. Some are lectionary-based, some are thematic. Copy your choice on recycled paper as a bulletin insert, in your own Advent-Christmas booklet or as a series in your weekly service bulletin.
Table of Contents
Whose Birthday Is It, Anyway?
An Advent and Christmas Resource for Families, Individuals and Congregations
Brief Introduction
Reflections & Activities
Colleague Organizations
---
Brief Introduction
A quick internet search for 'simplifying Christmas' yields 2,370,000 results. To the average person, that would seem insurmountable. Why bother?
The articles for 'WHOSE Birthday?' #26 are drawn largely from colleague sites, groups that we trust. So, if you read some of the articles here and then snoop around on the site, we're confident that you will not be drawn into a scam.
The content of this edition of 'WHOSE Birthday?' is not the same as the podcast. The podcast is taken from the audio tracks of a previous edition of 'WHOSE Birthday?' So, this year you get a two-fer.
NOTE: The Creative Commons license only applies to the content on this site. Since most of the content of this edition is not on this site, contact the owner of the content you choose before you make copies.
---
Page updated 12 Dec. 2014
---
Simple Living Works! * SimpleLivingWorks@Yahoo.com
BLOG: SimpleLivingWorks.WordPress.com | Blog INDEX
PODCAST | Podcast INDEX
VIDEOS: YouTube.com/SimpleLivingWorks
MISSION: Equipping people of faith to challenge consumerism, live justly and celebrate responsibly // An all volunteer educational organization.