Media Release
Archives: Whose Birthday Is It, Anyway? #11

Christmas Game II
Play Game #1 here.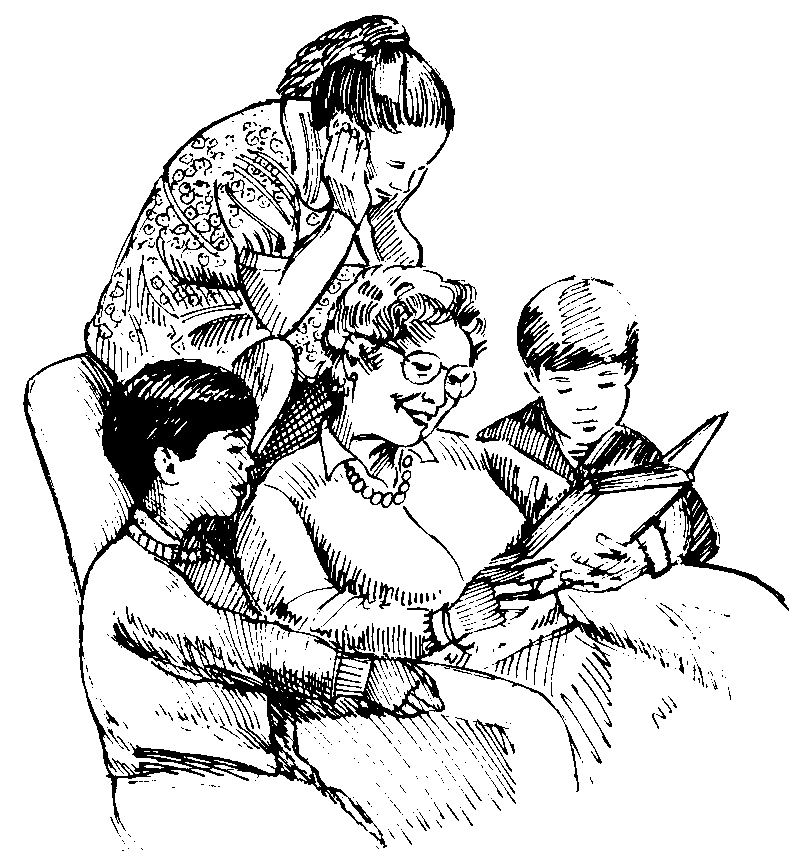 TO PLAY
Seat all the players in a circle facing each other. Appoint one person as "reader" who holds the game. Choose someone to go first -- youngest, oldest, person with the birthday closest to the day's date, etc. That player chooses a number between 51 and 102. The reader reads aloud the appropriate topic. The player responds. If a player chooses not to respond to that number, s/he chooses a number between 16 and 26. The reader reads the corresponding topic from "The Alternative List." The reader checks off each number as it's read to avoid duplication, until all have been read. Play continues in a clockwise direction. Set a certain time to play or play 'til the sun comes up!
More Variety
After a player responds, another player may choose to respond briefly to the same topic or the first player's comments. If so, the second player forfeits a turn.
Questions 1-50 (Game 1) appeared in Whose Birthday Is It, Anyway? #10.
51. One year at Christmas a busy father gave his son a gift of "time." One hour each evening the son could choose something to do with his dad. They played games, took rides, read to each other and talked. How would you respond to receiving a gift of "time"? Be honest.
52. How is your current celebration different from how you celebrated as a child?
53. The oven breaks down and you can't cook the Christmas meal. What do you serve?
54. What one seasonal responsibility do you have that you would gladly pass on to someone else?
55. It's the day before Christmas and you haven't bought any gifts. What do you do?
56. What would Christmas be like without Santa?
57. If you could give all the children of the world gifts at Christmas, what would you give them?
58. If you could give a speech on national television on December 24th, what would you talk about?
59. The company you work for needs one person to work on Christmas Day. They are paying that person $1,000 for the day's work. Do you volunteer?
60. You can give any one gift, at any cost, to any person. What do you give? To whom?
61. You cannot spend any money on Christmas gifts. Will you still give gifts? What will you give?
62. It's Christmas Day and 75Ú outside. What will you do?
63. Name a person whom you haven't seen or spoken to in the past two years. What would happen if that person showed up on your doorstep Christmas Eve?
64. You must hand-make your holiday greeting cards this year. How many do you send out?
65. All of your Christmas decorations are destroyed and you cannot afford to buy any more. How do you decorate?
66. You are the owner of a major department store chain. It is December 15th and sales are down. What do you do?
67. The electricity goes out at 6 p.m. on Christmas Eve. What do you do by candlelight?
68. You can receive only one gift at Christmas. What will you ask for?
69. Your celebration lasts the full 12 days of Christmas. You must spend those days in the same house with everyone with whom you usually celebrate. What happens?
70. You are an admired newspaper reporter. Your story makes the front page of your local paper on December 25th. What does it say?
71. You finish your Christmas meal and have lots of leftovers. Your refrigerator has suddenly stopped working. What do you do with the food?
72. You can eat as much as you want on Christmas Day, but only one kind of food. What will you eat?
73.In Norway, as it is told, Christmas candles were very large so that they would burn through the night. Someone would stay up all night to be sure that the candle stayed lit. Are candles a part of your holiday customs? Explain.
74. In Belgium, St. Nicholas brings the holiday gifts. In Denmark, an elf called Jule-Nissen brings gifts. In France it is St. Basil and in Switzerland St. Lucia and Father Christmas. Befana brings gifts in Italy. Baboushka brings gifts in Russia. Who brings the holiday gifts in your home?
75. Literature tells us that the first Christmas tree probably appeared in Germany in the early 1600s. Will you have a Christmas tree this year? What kind of tree do you prefer -- artificial, cut or live?
76. Many people open gifts on Christmas morning. Some people exchange gifts on December 6th, St. Nicholas Day. Still others wait until January 6th, Epiphany. What day do you open gifts? What would it be like if you opened gifts another day?
77. You are the recipient of a special gift -- a book of coupons. Do you prefer the coupons to be for 5 free back rubs or 5 homemade dinners of your choice?
78. Many people complain that Christmas is too commercialized. What Christmas commercialism have you noticed this season?
79. What would Christmas be like if you didn't exchange any gifts?
80. Describe the ideal Christmas.
81. Name anyplace in the world where you would like to spend Christmas.
82. What one holiday tradition would you like to pass on to the next generation?
83. If you had less money to spend at Christmas, how would your celebration be different?
84. If you could change one thing about Santa's role in your celebrations what would it be?
85. What would Christmas morning be like if you didn't open gifts? What would you do instead?
86. Do you often feel overwhelmed by Christmas expenses? How could you spend less next Christmas?
87. What one thing would you like to do differently next year at Christmas?
88. What will Christmas be like 100 years from now?
89. You can celebrate Christmas any time of the year. What date do you choose?
90. How will people do their Christmas shopping in the year 2025?
91. What will people celebrate on December 25th one hundred years from now?
92. If your family chose not to purchase gifts for one another, what would you do with the money instead?
93. Three months before Christmas your television goes on the blink and your postal carrier refuses to deliver your "junk mail" catalogs. How do you decide what to buy as gifts? How do you know what you want to receive?
94. A Pennsylvania Dutch tradition tells of Belsnickels, a masked figure who visits on Christmas Eve. Children recite a poem and he scatters goodies at their feet. When they go to pick the treats up, they are whipped around the legs. What one custom do you do now that would seem strange to someone 100 years from now?
95. What would Christmas be like if everyone celebrated the same way?
96. Each person is required to volunteer one day during the holiday season. Where do you volunteer?
97. In past years, Cabbage Patch dolls, Nintendo games and Power Rangers have topped the Christmas wish lists of children. What kind of toy will children want most 20 years from now?
98. You celebrate Christmas with only those people sitting around the table with you. What will you do together?
99. You can invite a being from another planet to join in your Christmas celebration. Where would your guest be from? What would your guest think Christmas is about?
100. You have the ability to read minds. Do you read other people's minds to find out what gifts you will receive?
101. You can spend every Christmas in a cold, snowy climate or a warm, tropical climate. Which do you choose?
102. You have the chance to plan Christmas activities from sunrise to sunset December 25th. But you cannot do anything you normally do. What do you plan to do? Stretch your imagination!
The Alternative List
Alternate questions 1-15 appeared in Whose Birthday Is It, Anyway? 1997.
16. Many people place stars at the top of their Christmas trees. Stars adorn holiday greeting cards and gift wrap. Why do you think stars are associated with Christmas?
17. Do you have a favorite decoration? Tell about it.
18. Who have you kissed under the mistletoe?
19. What would it be like to be a mail carrier or package delivery person the month of December? What would it be like to be a trash collector the week after Christmas?
20. Christians celebrate Jesus birthday on December 25th. Can you name anyone else whose birthday falls on Christmas?
21. Do you know what the word "Advent" means?
22. What is your favorite Christmas cookie?
23. One tradition tells that since the animals shared their shelter with the infant Jesus, they are rewarded by the gift of human speech on Christmas Eve. If your family pet could talk, what might it say?
24. On December 15th, many people remember St. Lucia. On this day in Sweden, the eldest daughter serves breakfast in bed to her family. If you served a St. Lucia breakfast, what would you serve?
25. Las Posadas is an Hispanic tradition that consists of a neighborhood procession led by people playing Mary and Joseph looking for shelter. The group travels from house to house until they are finally welcomed with food and drink. If you led a Las Posadas procession where would you go first? Where might you finally be welcomed in?
26. An English custom calls for people to give boxes of food or gifts to the needy on December 26th -- Boxing Day. If you could, to whom would you give a box of food or gifts?
---
Copyright Creative Commons attribution, non-commercial, share-and-share-alike license.
This page last updated 10 October 2013
Simple Living Works! * SimpleLivingWorks@Yahoo.com
BLOG: SimpleLivingWorks.WordPress.com | Blog INDEX
PODCAST | Podcast INDEX
VIDEOS: YouTube.com/SimpleLivingWorks
MISSION: Equipping people of faith to challenge consumerism, live justly and celebrate responsibly // An all volunteer educational organization.