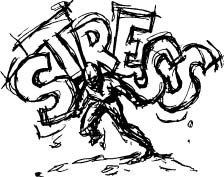 Graphic from Alternatives' collection "Spirit of Simplicity: Quotes & Art for Simpler Living and Global Justice." See Archives on this site.
Make copies of these resources under the Creative Commons attribution, non-commercial, share-and-share-alike license.
The dates are for reference only. These materials can be used effectively any year.
Table of Contents for this Section
---
Christmas Packs
Resources for Churches and Groups
Santa Doesn't Come to the Poor -- for Congregational Leaders (packet 1)
Same as packet #9
A Christmas Packet for Parishes
Note that packets 5 and 8 are identical, so none of the links you follow will say "8."
A Christmas Packet for Parishes
Unfortunately this is missing.
Unfortunately this is missing.
---
Publication dates
#1-1980
#2-1981 - missing
#3-1982
#4-1983
#5-1984
#6-1985
#7-1986 (A&B)
#8-1987
#9-1988
#10-1989
#11-1990
#12-1991
#13-1992
#14-1993
#15-1994
---
Page updated 8 Nov. 2014
Simple Living Works! * SimpleLivingWorks@Yahoo.com
BLOG: SimpleLivingWorks.WordPress.com | Blog INDEX
PODCAST | Podcast INDEX
VIDEOS: YouTube.com/SimpleLivingWorks
MISSION: Equipping people of faith to challenge consumerism, live justly and celebrate responsibly // An all volunteer educational organization.