Podcast: Play in new window | Download (Duration: 16:46 — 9.6MB)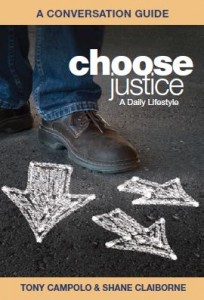 "Simply Enough" DVD re-issued as "Choose Justice" by World Vision Canada.
1. Going on the road; meeting Tony & Shane
2. Planning, recording, editing, guide, design, marketing DVD
Tony and Shane talk about their DVD Project in a promotional/fund-raising audio.
The adventure of making the original video.
3. YouTube hacker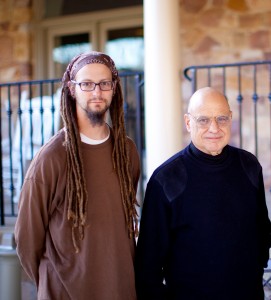 4. V. 2.0 – Choose Justice
World Vision Canada's re-issue as Choose Justice
Order the new DVD from The Simple Way, $10US.
5. Future
Like SLW! on Facebook. | Follow us on Twitter. | Read & subscribe to the SLW! blog.
To LISTEN, click the player at the top or the bottom. To SUBSCRIBE, click below: Or subscribe through iTunes Store, Stitcher.com or your favorite podcast service.
Contact us at Feedback AT SimpleLivingWorks DOT org (or our previous and still active SimpleLivingWorks AT yahoo DOT com and SimpleLivingWorks2 AT gmail DOT com).
Peace,
Gerald "Jerry" Iversen, Chief Activist
Click ABOUT for Music and Cover Art Credits.