Podcast: Play in new window | Download (Duration: 19:31 — 11.2MB)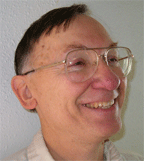 We at Simple Living Works! believe that simple living really does work! Voluntary Simplicity, choosing to live simpler lives, is a faithful, satisfying and effective lifestyle. It is not a list rules, nor living on the cheap. It avoids fads, convenience and deprivation. We believe in abundance, that there's enough for everybody's needs, not anybody's greed. Contemporary faith-based simple living is guided by the five Life Standards of Living More with Less, the classic by Doris Janzen Longacre. I'll discuss these standards in the next episode.
The Mission of SLW! is "equipping people of faith to 1. challenge consumerism, 2. live justly and 3. celebrate responsibly." The three parts of our Mission are elaborated in text and video at these links. We extend the mission and resources of the non-profit organization Alternatives, which served from 1973-2011.
After a short series of getting-acquainted episodes, we intend to produce a half-hour podcast twice a month, hopefully educational and inspiring for you, your family and your congregation or group.
In this episode. . .
WHAT'S HAPPENING TO SIMPLER LIVING?
SimpleLivingForum.net (Read without registering. Register for free if you want to post comments. All comments are moderated.)
WHO WE ARE
What is Voluntary Simplicity?

What is Simple Living Works!?
Living More with Less support materials
WHAT WE'RE NOT
WHAT TO EXPECT
Links to other worthwhile organizations and sites
Simple Living Works! web site home page | THEMES/Seasons Index
Also, NEWS
1. Order Choose Justice DVD | The adventure of making Simply Enough with Tony and Shane
2. Alternatives' 40th Anniversary. A brief history.
3. Submissions to Whose Birthday? 2013 | Issues 1-24
Like SLW! on Facebook. | Follow us on Twitter. | Read & subscribe to the SLW! blog.
To LISTEN, click the player at the top or the bottom. To SUBSCRIBE, click below:  
Contact us at Feedback AT SimpleLivingWorks DOT org (or our previous and still active SimpleLivingWorks AT yahoo DOT com and SimpleLivingWorks2 AT gmail DOT com).
Peace, Gerald
Click ABOUT for Music and Cover Art Credits.