Podcast: Play in new window | Download (Duration: 39:40 — 22.7MB)
Show Notes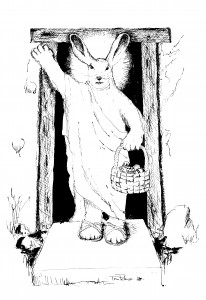 In this episode. . .
Let's Get Ready for a Simpler, More Meaningful Lent and Easter – Click this Index and follow along as you listen.
To LISTEN, click the player at the top or the bottom. Individual Episode Index (or see the list at the bottom of these notes)
COMING next episode: Simple Living 101: Tools for Activists (shy or bold) + Social Media Supplement
Lent/Easter Resources Site Map
Archives: Master Index
Themes/Seasons: Collections Index: Advent/Christmas/Epiphany | Lent/Easter | Other Seasons | Anytime/Non-Seasonal | Music | Art | Audio | Video | Spanish | Living More with Less
Bulletin Inserts are indexed in Articles by season.
Mentions in This Episode
Those Who Speak for God: Household Studies on the Minor Prophets
Guides for Sharing These Resources: School of Layout | Reaching Out Through the Media
Overflow Project 50-Day Challenge | my blog SIMPLIFY + GIVE + CHANGE = WATER
Resources: Bring Simpler Living to Your Group! | Membership | More Ideas & Inspiration!
Testimonials/Feedback/Comments/Response
Hard copies of Alternatives' resources — paper, CD, DVD — will be available soon at nominal cost from ELCA Archives (Evangelical Lutheran Church in America), 321 Bonnie Lane, Elk Grove Village, IL 60007 • (847) 690-9410 • archives@elca.org • 8:30 a.m.-5 p.m., M-F. An appointment in advance of visit is advised. NOTE: This is not the ELCA headquarters bldg.
Mentions in Recent Episodes
Valerie Weaver-Zercher, editor of Living More with Less, 30th Anniversary Edition + Preparing for Winter Celebrations + Daily Simpler Living Alternative Calendar
World Community Cookbooks: More with Less | Extending the Table | Simply in Season & Simply in Season Children's Cookbook — all from MennoMedia/Herald Press
Contribute to WHOSE Birthday? 2014 - Submission Guidelines
This Advent/Christmas/Epiphany resource for families, individuals and churches or groups is for your personal inspiration, community education and sharing. Submit ART or an ARTICLE for this online-only edition. | Issues #1-25 | Prepare something while your memories and motivation is still warm. Although this resource is not available in print, you may make all the copies you choose. It is covered by Creative Commons non-commercial attribution share-alike license.
Simple Living Works! web site home page | Themes/Seasons Index
10 Tips for Simpler, More Meaningful Easter | Celebrations | SPANISH: 10 puntas
For Lent/Easter SEASONAL HELPS, including links to AV and Text resources, see episode 13.
SEASONAL HELPS from *Treasury of Celebrations: Create Celebrations That Reflect Your Values and Don't Cost the Earth:  Winter Festivals: Jan.-April | LENT | EASTER

Share your thoughts on this podcast and this episode. Email Feedback AT SimpleLivingWorks DOT org [or SimpleLivingWorks AT yahoo DOT com or SimpleLivingWorks2 AT gmail DOT com], leave a message on our Facebook page or on the SLW! blog.
To learn more about SLW! – our MISSION, for example — listen to episodes #1 and 2. We produce a half-hour podcast twice a month, hopefully educational and inspiring for you, your family and your congregation or group. We blog several times a week.
Like SLW! on Facebook. | Follow us on Twitter. | Read & subscribe to the SLW! blog. | NEW – Follow us on Pinterest.
To LISTEN, click the player at the top or the bottom. To SUBSCRIBE to email notices, click Comments below, then check  
SUBSCRIBE for free through iTunes, Stitcher.com or your favorite podcast service. Please rate us in iTunes and leave a review. Send us your email address to receive the free monthly SLW! eNews. Remember to like us on Facebook. Urge your friends to do the same.
Individual Episode Index: #1-3: Getting Acquainted | #4-5: Beyond a Consumer Lifestyle | #6-11: Whose Birthday Is It, Anyway? | #12: Living More with Less UPDATED
Peace, Gerald "Jerry" Iversen, Chief SLW! Activist
Click ABOUT for Music and Cover Art Credits.
*GRAPHIC: Spirit of Simplicity: Chapter 3: Celebrating Lent/Easter #3-A551
We do not solicit or accept donations, nor do we sell anything. All our resources and services are free of charge. We're an all-volunteer organization.
Copyright: Creative Commons non-commercial attribution share-alike license.
*Treasury of Celebrations: published by Northstone, a division of Wood Lake Publications, BC, Canada, best known for its Seasons of the Spirit curriculum.