Podcast: Play in new window | Download (Duration: 31:05 — 17.8MB)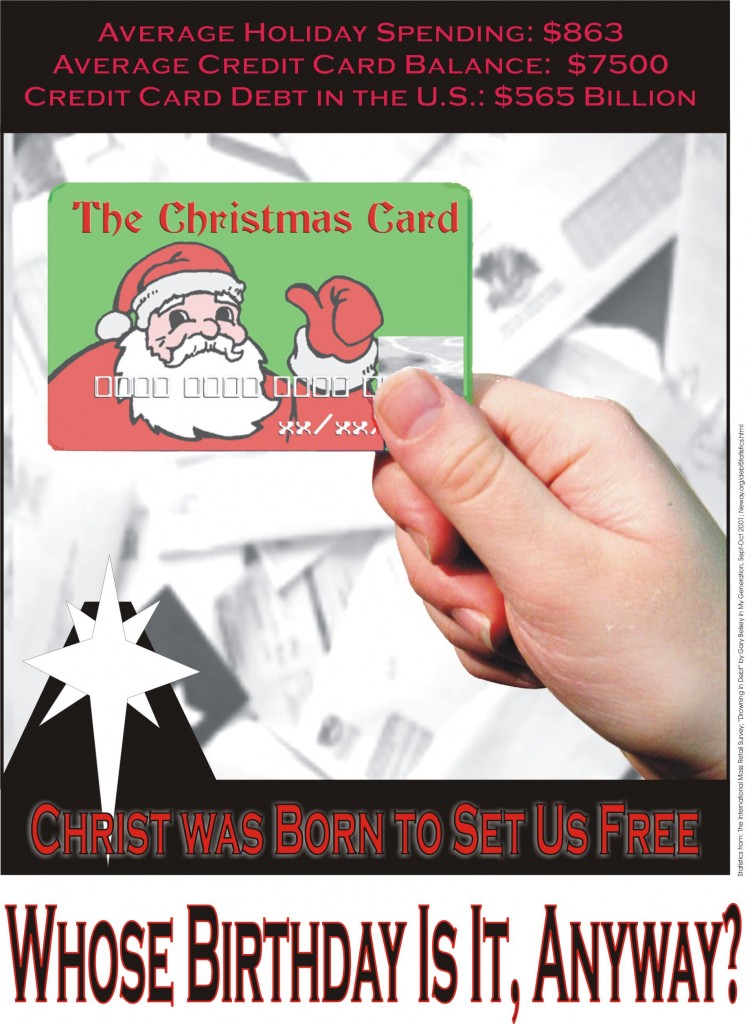 Show Notes
To LISTEN, click the player at the top or the bottom, or visit the Episode Index.
This legacy 'WHOSE Birthday?' is a three-part SLW! podcast series for Nov. 15, Dec. 1 and Dec. 15. It features well-known preacher and national leader Louis Lotz, author Meg Cox and others. It can also be used as text or audio. It's calendar and readings match this Advent's lectionary cycle (C, Luke).
Encourage others. Use this article in your newsletter/web site.
Each episode is released about two weeks in advance so that you can plan how to use the calendar, reflections and activities with others at the appropriate time. Nov. 15 episode includes Advent 1 and 2; Dec. 1, Advent 3 and 4;  Dec. 15, Christmas and Epiphany. (Complete previews of all three episodes are also available now.)
Part 3
*Christmas Campaign Kit (CCK)
Audio has been lightly edited to remove out-of-date contact information. See Show Notes above for references to CD insert.
* * *
DIY "WHOSE Birthday?"
In addition to this podcast series, the classic Advent/Christmas resource Whose Birthday Is It, Anyway? is available in multiple formats in 2015 to meet your personal, family and community needs. Whose Birthday? 2010 was the last edition distributed on paper. Since then I have published it on the internet.
Whose Birthday? #27 is a new, free online collection. Also, contribute your art and articles to SLW! for it. 
DIY Whose Birthday? Yes, you can produce our own customized, do-it-yourself Whose Birthday? You're welcome to assemble and copy a version that meets your local needs. All of our resources and service are now free of charge.
* * *
In addition to this podcast and its show notes, we post a weekly 
SLW! blog
. We hope you'll 
read and subscribe
. The BLOG is the companion to our twice-a-month podcast. The content is different, though the subject is the same. Click on blog at the top of the show notes of any episode.
Welcome to the other podcast I co-host/produce, The Common Good Podcast.
Earlier Episodes
SUBSCRIBE for free through iTunes, Stitcher.com or your favorite podcast service.
Episode 56: Ken Weigel, Exec. Dir. of Advent Conspiracy
Can Christmas still change the world? The Christmas story is a story of love, hope, redemption and relationship. So, what happened? How did it turn into stuff, stress and debt? Somehow, we've traded the best story in the world for the story of what's on sale.
In 2006 five pastors imagined a better Christmas practice for their own communities. Today, Advent Conspiracy is a global movement of people and churches resisting the cultural Christmas narrative of consumption by choosing a revolutionary Christmas through
Spending Less,
Giving More
Loving All
Worshipping Fully
In this episode, Ken illuminates each of those four tenets.
It is not enough to say no to the way Christmas is celebrated by many; we need to say yes to a different way of celebrating.
This Christmas, give to change the world. Since its beginning, Advent Conspiracy invited every co-conspirator to allocate a portion of resources to address the global water crisis. There may be no better time of year to really see the stark contrast between the extravagance of culture and the simplicity of water. More than a billion of our global neighbors lack access to clean water and sanitation, and we believe Christmas can change this. Because of people like you who have entered into the conspiracy, millions of dollars have been given to provide clean water solutions around the world.
FREE Church Resources: Children's Curriculum, audio, video, more // Advent Conspiracy FAQ's
Episode 55: Provocative, profound words from the historian of the voluntary simplicity movement. David E. Shi (pronounced "Shy"), the 10th president of Furman University from 1994 to 2010, is a leading figure in American higher education. A prolific writer and speaker, David has shared his knowledge of such topics as American history, sustainability, and leadership with thousands of people in the corporate, higher education, and nonprofit sectors. As a consultant, David has helped organizations and communities strengthen their ability to work with their constituents and achieve their objectives. David regularly travels across the country for speaking engagements and consulting partnerships.
Author of the classic The Simple Life: Plain Living
and High Thinking in American Culture
(1985/2007), as well as  In Search of the Simple Life : American Voices, Past and Present (1996). Recently, "The Simple Life — Past and Present," Foreword to  Simple Living in History: Pioneers of the Deep Future" by Samuel Alexander and Amanda McLeod of the Simplicity Collective.
Episode 54: Paul Canavese on Pope Francis
Paul comments on impact of the Pope Francis' encyclical and his visit to the US on 1) alternative economics, 2) the creation crisis and 3) voluntary simplicity.
Paul's provides insight on how small organizations such as The Pastoral Center, Simple Living Works! and Jubilee OneEarth Economics can keep the Pope's momentum going. We discuss Paul's new resources for families, especially children.
Ep. 53 — World Community Cookbooks UPDATED from Herald Press / MennoMedia; Valerie Weaver-Zerscher, editor. These cookbooks support the Life Standard "Learn from the World Community."
Valerie was also my guest on Episode 12 for the 30th Anniversary Edition of Living More with Less, the classic by Doris Janzen Longacre. Third Way (Live Simply blog)
This service contains books (paper, eBooks, audio), video (DVD, internet), audio (CD, MP3), blogs, podcasts, sites. These are somewhat current resources. For classic resources, visit Study/Activity/Action Guides. For more ideas, go to Getting Started. Also see Champions of Simple Living and other worthwhile Links.
Simpler Living Alternative Daily Calendar – December // JANUARY
Tony  & Shane Uncut
The complete 3-1/2 hour straight talk between Tony Campolo and Shane Claiborne about simple living and global justice —
episodes 20-27
.
Vicki Robin, Cecile Andrews, John de Graaf, Duane Elgin and more!
Treasury of Celebrations: Create Celebrations That Reflect Your Values and Don't Cost the Earth, the last edition of the classic series Alternate Celebrations Catalogs.
Simple Living 101: Tools for Activists (shy or bold) | Share the Joy of a Simpler Lifestyle Through Speeches, Workshops, Events, Study/Action Groups, Simplicity Circles and Social Media + BONUS: Social Media Supplement // Self-Starters Needed! // Free coaching for groups on the internet
Themes/Seasons: Alternatives' Collections Index: Advent/Christmas/Epiphany | Lent/Easter | Other Seasons | Anytime/Non-Seasonal | Music | Art | Audio | Video | Spanish | Living More with Less
Spirit of Simplicity: Quotes and Art for Simpler Living and Global Justice (Foreword by Cecile Andrews) | Introduction | How to Use This Collection | QUOTES | ART | En Español (all)
10 Tips for Simpler, More Meaningful Celebrations | SPANISH: 10 puntas
Jubilee Economics / The OneEarth Project colleague Lee Van Ham's book Blinded by Progress: Breaking Out of the Illusion That Holds Us, part of The OneEarth Project. Also, hear The Common Good Podcast, which I co-host and produce. || NEW three minute film: Ecology and Economics—Colleagues, Not Rivals || Conversation about The OneEarth Project and the book, Blinded by Progress: Breaking Out of the Illusion That Holds Us, by Lee Van Ham, including| TheCommonGoodPodcast.com, episode 42 || Lee's recent Slide Show
Share your thoughts on this podcast and this episode. Email SimpleLivingWorks@yahoo.com, leave a message on our Facebook page or on the SLW! blog.
Like SLW! on Facebook. | Follow us on Twitter. | Read & subscribe to the SLW! blog. |  Follow us on Pinterest.
To LISTEN, click the player at the top or the bottom. To SUBSCRIBE to email notices, click Comments below, then check  
SUBSCRIBE for free through iTunes, Stitcher.com or your favorite podcast service. Please rate us in iTunes and leave a review. Send us your email address to receive the free monthly SLW! eNews. Remember to like us on Facebook. Urge your friends to do the same.
Peace, Gerald "Jerry" Iversen, Chief SLW! Activist
IMAGE: "Whose Birthday?" #16 by Doyle Burbank-WIlliams

To learn more about SLW! – our MISSION, for example — listen to episodes #1 and 2. We produce a half-hour podcast twice a month, to educate and inspire you, your family and your congregation or group. We blog several times a week.
For hard copies of Alternatives' resources at nominal cost, contact ELCA Archives, 321 Bonnie Lane, Elk Grove Village, IL 60007 * (847) 690-9410 * archives@elca.org
Click ABOUT for Music and Cover Art Credits.
We do not solicit or accept donations, nor do we sell anything. All our resources and services are free of charge. We're an all-volunteer organization. Instead, we urge Alternative Giving. Give away 25% of what you spent last year on all celebrations – Christmas, birthdays, etc. — to local, national and international causes.
Copyright: Creative Commons non-commercial attribution share-alike license.
*Treasury of Celebrations: published by Northstone, a division of Wood Lake Publications, BC, Canada, best known for its Seasons of the Spirit curriculum.