Podcast: Play in new window | Download (Duration: 45:34 — 26.1MB)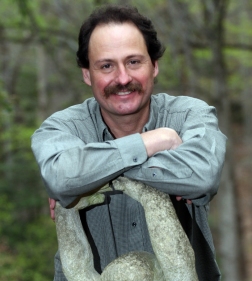 Show Notes
To LISTEN, click the player at the top or the bottom, or visit the Episode Index.
SUBSCRIBE for free through iTunes, Stitcher.com or your favorite podcast service.
Despite his persona as The Ultimate Cheapskate, Jeff Yeager is an environmentalist who encourages volunteerism and philanthropy.
MENTIONS
Jeff's The Cheap Life on YouTube (AARP)
Jeff's Savings Expert (AARP)
Juliet Schor's Plentitude
BONUS
Alternative Giving
Media and Consumer Capitalism
Financial Literacy/Consumerism (SLW! Recommends)
April Is Financial Literacy Month Financial Literacy and Media Literacy are two of the pillars of SLW! In additional to Jeff Yeager's podcast comments, here are more helps: Financial Literacy Month official site | "SLW! Recommends" Literacy Project on Financial Literacy/Consumerism || Financial Literacy Month? Don't Be Fooled:  A solution to this ongoing crisis is emerging courtesy of the FoolProof Foundation's Walter Cronkite Project. The project is offering a financial literacy curriculum that works. It is free, no strings attached — right now, to all teachers and educators. The curriculum is extensive — it offers up to 22 hours of financial literacy training, all turn-key for the teacher/mentor. || Making a Difference: Being Wise with Money using the Save-Spend-Share formula. Thrivent Financial is the nation's largest fraternal organization. A merger of Lutheran Brotherhood and Aid Association for Lutherans, Thrivent now serves all Christians and distributes part of its profits through its members to any qualified 501-c-3, non-profit organization. (Disclaimer: Rita and I have all our retirement funds in Thrivent. Thrivent does not distribute funds to organizations that it considers "divisive.")
Who's Risen from the Dead, Anyway? is an expanding, free collection of alternative resources for Lent/Holy/Week/Easter. || Contribute! Submission Guidelines
* * *
Welcome to the other podcast I co-host/produce, The Common Good Podcast.
Coming
Earlier Episodes
Episode 42 – Clyde Griffith of NewCelebrations.com – Resources that reflect a more healthy, a more sane, a more theologically correct approach to more meaningful celebration of Christmas and other holidays. | Facebook | Twitter @ClydeGriffith | Pinterest | CyberMin.com –providing on-line resources for more effective Christian ministry | Why Are Danes So Happy? (SLW! blog) | Jim Abbot Post #150 (scroll down) | Episode 12 of Simple Living Works! Podcast: Living More with Less UPDATED | 40th Anniversary Edition of More-with-Less: Changing the world, one recipe at a time
Episode 41 — Sarah van Gelder, co-founder and editor-in-chief of YES!  Magazine — Powerful Ideas / Practical Actions; author of Sustainable Happiness: Live Simply, Live Well, Make a Difference || YES! Magazine reframes the biggest problems of our time in terms of their solutions. Online and in print, YES! outlines a path forward with in-depth analysis, tools for citizen engagement, and stories about real people working for a better world. | David Korten's new book, Change the Story, Change the Future | Interview | This Changes Everything: Capitalism vs. Climate by Naomi Klein
Episode 40 — Joel Zaslofsky, author, blogger, podcaster, event oraganizer, is the Chief Simplifier, Curator, and Founder at Value of Simple: Liberate Your Time Money and Talent. He also hosts the popular Smart and Simple Matters show. His recent book is Experience Curating: How to Gain Focus, Increase Influence and Simply Your Life. He organizes the annual SimpleREV Conference — Revive and Rev It Up! + All Things SimpleREV Podcast. || Learn the full story about Joel and Value of Simple.
This service contains books (paper, eBooks, audio), video (DVD, internet), audio (CD, MP3), blogs, podcasts, sites. These are somewhat current resources. For classic resources, visit Study/Activity/Action Guides. For more ideas, go to Getting Started. Also see Champions of Simple Living and other worthwhile Links.
Simpler Living Alternative Daily Calendar – APRIL
Tony  & Shane Uncut
The complete 3-1/2 hour straight talk between Tony Campolo and Shane Claiborne about simple living and global justice. Parts of that dialog became the DVD "Simply Enough," which has been re-issued by World Vision Canada as "Choose Justice." The complete series —
episodes 20-27
– including Show Notes.
Vicki Robin, Cecile Andrews, John de Graaf, Duane Elgin and more!
Treasury of Celebrations: Create Celebrations That Reflect Your Values and Don't Cost the Earth, the last edition of the classic series Alternate Celebrations Catalogs.
Simple Living 101: Tools for Activists (shy or bold) | Share the Joy of a Simpler Lifestyle Through Speeches, Workshops, Events, Study/Action Groups, Simplicity Circles and Social Media + BONUS: Social Media Supplement // Self-Starters Needed! // Free coaching for groups on the internet
Themes/Seasons: Alternatives' Collections Index: Advent/Christmas/Epiphany | Lent/Easter | Other Seasons | Anytime/Non-Seasonal | Music | Art | Audio | Video | Spanish | Living More with Less
Spirit of Simplicity: Quotes and Art for Simpler Living and Global Justice (Foreword by Cecile Andrews) | Introduction | How to Use This Collection | QUOTES | ART | En Español (all)
10 Tips for Simpler, More Meaningful Celebrations | SPANISH: 10 puntas
Jubilee Economics / The OneEarth Project colleague Lee Van Ham's new book Blinded by Progress: Breaking Out of the Illusion That Holds Us, part of The OneEarth Project. Also, hear The Common Good Podcast, which I co-host and produce. The Common Good Podcast: March 1–Episode 57: Marco Tavanti on Sustainable Development || NEW three minute film: Ecology and Economics—Colleagues, Not Rivals || Conversation about The OneEarth Project and the book, Blinded by Progress: Breaking Out of the Illusion That Holds Us, by Lee Van Ham. || TheCommonGoodPodcast.com, episode 42 || Lee's new Slide Show
In addition to this podcast and its show notes, we post new SLW! blogs several times a week. We hope you'll read and subscribe. The BLOG is the companion to our twice-a-month podcast. The content is different, though the subject is the same. Click on blog at the top of the show notes of any episode.
Share your thoughts on this podcast and this episode. Email Feedback@SimpleLivingWorks.org, or SimpleLivingWorks@yahoo.com, leave a message on our Facebook page or on the SLW! blog.
Like SLW! on Facebook. | Follow us on Twitter. | Read & subscribe to the SLW! blog. |  Follow us on Pinterest.
To LISTEN, click the player at the top or the bottom. To SUBSCRIBE to email notices, click Comments below, then check  
SUBSCRIBE for free through iTunes, Stitcher.com or your favorite podcast service. Please rate us in iTunes and leave a review. Send us your email address to receive the free monthly SLW! eNews. Remember to like us on Facebook. Urge your friends to do the same.
Peace, Gerald "Jerry" Iversen, Chief SLW! Activist
IMAGE: Jeff Yeager
To learn more about SLW! – our MISSION, for example — listen to episodes #1 and 2. We produce a half-hour podcast twice a month, to educate and inspire you, your family and your congregation or group. We blog several times a week.
For hard copies of Alternatives' resources at nominal cost, contact ELCA Archives, 321 Bonnie Lane, Elk Grove Village, IL 60007 * (847) 690-9410 * archives@elca.org
Click ABOUT for Music and Cover Art Credits.
We do not solicit or accept donations, nor do we sell anything. All our resources and services are free of charge. We're an all-volunteer organization. Instead, we urge Alternative Giving. Give away 25% of what you spent last year on all celebrations – Christmas, birthdays, etc. — to local, national and international causes.
Copyright: Creative Commons non-commercial attribution share-alike license.
*Treasury of Celebrations: published by Northstone, a division of Wood Lake Publications, BC, Canada, best known for its Seasons of the Spirit curriculum.