Podcast: Play in new window | Download (Duration: 38:19 — 21.9MB)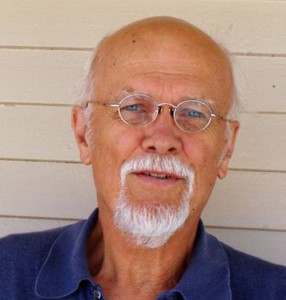 Simple Living Works! Podcast
SHOW NOTES
To LISTEN, click the player at the top or the bottom, or visit the Episode Index.  SUBSCRIBE for free through iTunes, Stitcher.com or your favorite podcast service.
Lee Van Ham's From Egos to Eden: Our Heroic Journey to Keep Earth Livable
 This book is the 2nd of three in the series, "Eden for the 21st Century." How does the content of this book fit into that series?
  The book agrees with those who say that the current crises are beyond anything our species has ever faced. What is it about our current moment that makes it so daunting?
  As your subtitle indicates, the book's overall structure follows the sequence of a mythic heroic journey. How does that journey fit our task of keeping our planet livable?
  You attach a lot of importance to the experience of Call. Do you believe that our entire human species is being called to this heroic journey? What is the importance of speaking about our response to Earth's ecological crises as a Call?
  Quite a few First Peoples speak in your book—especially in the "Foreword" (written by a Hau-den-o-SAU-ne woman) and in Chapter Seven where First Peoples are considered mentors and partners in OneEarth living. What is happening among Indigenous and non-Indigenous peoples that make their voices important to our heroic journey?
  It's apparent that Carl Jung, the Swiss psychiatrist, has been important to how you understand our abilities as humans to move beyond what we've yet achieved. What is it about Jung that makes him so helpful in solving our ecological and civilizational crises?
  You speak about this as an apocalyptic time. Why do you find it helpful to speak of apocalypse? Many use that word to describe catastrophe.
  Every heroic journey is a quest for a treasure. What is the treasure that our heroic journey seeks in order to solve the crises we're in?
  You join with Thomas Berry, the late "geologian," and others in believing that we humans are capable of moving beyond greed, acquisitiveness, and domination and actually create a world beyond our current crises. On what do you base such belief?
 Heroic journeys take us on life-threatening adventures, but finally we arrive "home." What does home look like in our journey from egos to Eden?
Lee's bio / Jubilee blogs / Lee's OneEarth blog
Gerald's Vision of the Future / Gerald's Enough blogs for Jubilee OneEarth Economics (in process)
* * *
SLW! New Service: The Simpler Living NUDGE
* * *
In addition to this podcast and its show notes, we post a weekly SLW! blog. We hope you'll read and subscribe. The BLOG is the companion to our twice-a-month podcast. The content is different, though the subject is the same. Click on blog at the top of the show notes of any episode. Blog INDEX
Welcome to the other podcast I co-host/produce, The Common Good Podcast.
Coming: Ep. 80-83, for Advent/Christmas: Whose Birthday Is It, Anyway? – new audio edition
Earlier Episodes
Ep. 78: James Howard Kunstler, author, social critic, blogger, speaker
The Ugly Food Project
Part 2 — Episode 77: Fighting for Clean Water with Paula Wansa (9/15)

How a small group of women cleaned up California's most toxic waste dump over 20 years and protected their water supply and school.

VIDEO — Thirsty for Justice: The Struggle for the Human Right to Water

* * *

Part 1 — Episode 76: Celebrating Ugly Food / Gleaning with Pastor Amy Beveridge, Gail McNichols-Oliver and Emily Wilson [9/1]

Exploring the intersection of food, water & faith in a time of drought.
Every Sunday in August, Bethel Lutheran Church (ELCA), Templeton, CA – Speakers, film, music, worship, fun! + Ugly Food Banquet.

Bethel Lutheran's Ugly Food Project promotion items (media releases, bulletin inserts, etc.) Plus an extended conversation with Gail McNichols-Oliver, a founder of GleanSLO, and Biblical reflections by Pr. Amy in light of Jesus' feeding the multitudes.

√ 40% of food in America goes to waste in fields, gardens, stores, restaurants, schools.

√ Carrying a reusable "take home" container in our cars saves left-overs from our restaurant meals and keeps more single-use containers out of the landfill.

 Resources

√ FutureOfFood.com // NatGeoFood.com

National Geographic, March, 2016, cover story: How 'Ugly' Fruits and Vegetables Can Help Solve World Hunger

√ "Tossed Out: Food Waste in America" 29 min. video from NET Nebraska/Harvest Public Media. Site includes 3, 2-3 min. clips: "Inside a Landfill," "Food Waste in the Family Home," "Trash to Glass."

√ GleanSLO volunteers – part of San Luis Obispo County, CA, Food Bank – rescue food from stores, fields and back yards and give it to agencies for distribution. GleanSLO.org

√ Lutheran World Relief and ELCA Hunger videos  http://lwr.org/videos  http://www.elca.org/Resources/ELCA-World-Hunger

MORE Resources

Making Applesauce – Gerald Iversen's blog about how working with ugly food can be a spiritual experience.

Full Frame [Link TV]: Eradicating Hunger, includes segment at end on gleaning

Why People Are Falling in Love with "Ugly Food" – TIME, March, 2015

This service contains books (paper, eBooks, audio), video (DVD, internet), audio (CD, MP3), blogs, podcasts, sites. These are somewhat current resources. For classic resources, visit Study/Activity/Action Guides. For more ideas, go to Getting Started. Also see Champions of Simple Living and other worthwhile Links.

Simpler Living Alternative Daily Calendar –  OCT.

Tony & Shane Uncut

The complete 3-1/2 hour straight talk between Tony Campolo and Shane Claiborne about simple living and global justice —

episodes 20-27

.

Vicki Robin, Cecile Andrews, John de Graaf, Duane Elgin and more!

Treasury of Celebrations: Create Celebrations That Reflect Your Values and Don't Cost the Earth, the last edition of the classic series Alternate Celebrations Catalogs.

Simple Living 101: Tools for Activists (shy or bold) | Share the Joy of a Simpler Lifestyle Through Speeches, Workshops, Events, Study/Action Groups, Simplicity Circles and Social Media + BONUS: Social Media Supplement // Self-Starters Needed! // Free coaching for groups on the internet

Themes/Seasons: Alternatives' Collections Index: Advent/Christmas/Epiphany | Lent/Easter | Other Seasons | Anytime/Non-Seasonal | Music | Art | Audio | Video | Spanish | Living More with Less

Spirit of Simplicity: Quotes and Art for Simpler Living and Global Justice (Foreword by Cecile Andrews) | Introduction | How to Use This Collection | QUOTES | ART | En Español (all)

10 Tips for Simpler, More Meaningful Celebrations | SPANISH: 10 puntas

Jubilee Economics / The OneEarth Project colleague Lee Van Ham's book Blinded by Progress: Breaking Out of the Illusion That Holds Us, part of The OneEarth Project. Also, hear The Common Good Podcast, which I co-host and produce. || NEW three minute film: Ecology and Economics—Colleagues, Not Rivals || Conversation about The OneEarth Project and the book, Blinded by Progress: Breaking Out of the Illusion That Holds Us, by Lee Van Ham, including TheCommonGoodPodcast.com, episode 42 || Lee's Slide Show || Lee's new blog series Jubilee Is Bigger Than We'd Thought: Permeates Scripture, Addresses Today's Crises

Share your thoughts on this podcast and this episode. Email SimpleLivingWorks@yahoo.com, leave a message on our Facebook page or on the SLW! blog.

Like SLW! on Facebook. | Follow us on Twitter. | Read & subscribe to the SLW! blog. |  Follow us on Pinterest.

To LISTEN, click the player at the top or the bottom. To SUBSCRIBE to email notices, click Comments below, then check  

SUBSCRIBE for free through iTunes, Stitcher.com or your favorite podcast service. Please rate us in iTunes and leave a review. Send us your email address to receive the free monthly SLW! eNews. Remember to like us on Facebook. Urge your friends to do the same.

Peace, Gerald "Jerry" Iversen, Chief SLW! Activist

To learn more about SLW! – our MISSION, for example — listen to episodes #1 and 2. We produce a half-hour podcast twice a month, to educate and inspire you, your family and your congregation or group. We blog several times a week.

IMAGE: Lee Van Ham, courtesy of Jubilee OneEarth Economics

For hard copies of Alternatives' resources at nominal cost, contact ELCA Archives, 321 Bonnie Lane, Elk Grove Village, IL 60007 * (847) 690-9410 * archives@elca.org

Click ABOUT for Music and Cover Art Credits.

We do not solicit or accept donations, nor do we sell anything. All our resources and services are free of charge. We're an all-volunteer organization. Instead, we urge Alternative Giving. Give away 25% of what you spent last year on all celebrations – Christmas, birthdays, etc. — to local, national and international causes.

Copyright: Creative Commons non-commercial attribution share-alike license.

*Treasury of Celebrations: published by Northstone, a division of Wood Lake Publications, BC, Canada, best known for its Seasons of the Spirit curriculum.