Podcast: Play in new window | Download (Duration: 42:22 — 24.2MB)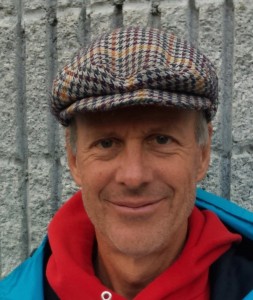 Show Notes
To LISTEN, click the player at the top or the bottom, or visit the Episode Index.
* * *
Ed Fallon bio, former lawmaker, host of Fallon Forum
Founder of the Great March for Climate Action | Wikipedia | Facebook
Interview with Senator Rob Hogg, author of America's Climate Century
David Zahrt's Ruminations of the Great March for Climate Action
Also Mentioned:
Non-commercial satellite/internet TV: Free Speech TV // LINK TV //  RT America
New SLW! Service: Our Simple Living Daily Nudge. Get a free, brief nudge by email or Twitter.
* * *
In addition to this podcast and its show notes, we post a weekly 
SLW! blog
. We hope you'll 
read and subscribe
. The BLOG is the companion to our twice-a-month podcast. The content is different, though the subject is the same. Click on blog at the top of the show notes of any episode.
Blog INDEX
Welcome to the other podcast I co-host/produce, The Common Good Podcast.
Coming
Episode 69: Walter Brueggemann (May 15, preview now) – renowned Biblical scholar and author
Earlier Episodes
SUBSCRIBE for free through iTunes, Stitcher.com or your favorite podcast service.
Episode 67–redmoonsong lives in North Carolina and is a committed war tax resister among her many other activities. "Choosing Simple Living," a post about redmoonsong on National War Tax Resister Coordinating Committee's site, lists Jorgen Lissner's Ten Reasons for Choosing a Simpler Lifestyle.Also, Practical War Tax Resistance #5: Low Income/Simple Living as War Tax Resistance // Jorgen Lissner's Ten Reasons for Choosing a Simpler Lifestyle in SLW! collection Treasury of Celebrations. //  War Tax Talk with Shane Claiborne — well worth your time though sound quality is not optimal. //  Charles Gray's classic, "Toward a Non-Violent Economics." // Also Mentioned — "Organize His Way: A Christ-Centered Approach to Organizing Your Life" EileenKoffMinistries.com // Jerusalem Farm, urban communal living in Kansas City
Episode #66: Peter Sawtell, exec. dir. of Eco-Justice Ministries

Eco-justice: the well-being of all humankind on a thriving Earth // Eco-Justice Ministries // Eco-Justice Ministries Facebook // SLW! Episode 18 – Not Ordinary Times // Faith-based Partners: National Religious Partnership for the Environment ; Creation Justice Ministries (National Council of Churches); Green Faith; Earth Ministry; Interfaith Power and Light // More Eco-Justice NOTES — Paris Accord: 3/11/16 3 Month Check-Up; 1/15/16 – Paris Shapes Future Action; 1/8/16 – There is an Agreement; Climate Fear and Anxiety; More Plastic Than Fish; Broken Hearts of Grief

Episode 65: Ken Sehested, founding exec. dir. of the Baptist Peace Fellowship of North America (BPFNA–Bautistas por la Paz), co-pastor of Circle of Mercy, a peace church; author of several books; and blogger at "Prayer and Politiks and Signs of the Times: At the intersection of spiritual formation and prophetic action." // Fellowship of Reconciliation

Peace Primer II: Quotes from Jewish, Christian, Islamic Scripture & Tradition (free download); by Ken Sehested; Rabbi Lynn Gottlieb, founder, Shomer Shalom Network for Jewish Nonviolence; and Chaplain Rabia Terri Harris, Muslim scholar and founder of the Muslim Peace Fellowship

Episode 64: Frank Cordaro, an out-spoken former priest and now an internet activist, practices radical acts of mercy with the Catholic Worker in Des Moines, IA, and protests war and militarism.
Episode 63: Lee Van Ham – Convergence of OneEarth Living and Voluntary Simplicity

This service contains books (paper, eBooks, audio), video (DVD, internet), audio (CD, MP3), blogs, podcasts, sites. These are somewhat current resources. For classic resources, visit Study/Activity/Action Guides. For more ideas, go to Getting Started. Also see Champions of Simple Living and other worthwhile Links.

Simpler Living Alternative Daily Calendar –  MAY

Tony  & Shane Uncut

The complete 3-1/2 hour straight talk between Tony Campolo and Shane Claiborne about simple living and global justice —

episodes 20-27

.

Vicki Robin, Cecile Andrews, John de Graaf, Duane Elgin and more!

Treasury of Celebrations: Create Celebrations That Reflect Your Values and Don't Cost the Earth, the last edition of the classic series Alternate Celebrations Catalogs.

Simple Living 101: Tools for Activists (shy or bold) | Share the Joy of a Simpler Lifestyle Through Speeches, Workshops, Events, Study/Action Groups, Simplicity Circles and Social Media + BONUS: Social Media Supplement // Self-Starters Needed! // Free coaching for groups on the internet

Themes/Seasons: Alternatives' Collections Index: Advent/Christmas/Epiphany | Lent/Easter | Other Seasons | Anytime/Non-Seasonal | Music | Art | Audio | Video | Spanish | Living More with Less

Spirit of Simplicity: Quotes and Art for Simpler Living and Global Justice (Foreword by Cecile Andrews) | Introduction | How to Use This Collection | QUOTES | ART | En Español (all)

10 Tips for Simpler, More Meaningful Celebrations | SPANISH: 10 puntas

Jubilee Economics / The OneEarth Project colleague Lee Van Ham's book Blinded by Progress: Breaking Out of the Illusion That Holds Us, part of The OneEarth Project. Also, hear The Common Good Podcast, which I co-host and produce. || NEW three minute film: Ecology and Economics—Colleagues, Not Rivals || Conversation about The OneEarth Project and the book, Blinded by Progress: Breaking Out of the Illusion That Holds Us, by Lee Van Ham, including TheCommonGoodPodcast.com, episode 42 || Lee's recent Slide Show

Share your thoughts on this podcast and this episode. Email SimpleLivingWorks@yahoo.com, leave a message on our Facebook page or on the SLW! blog.

Like SLW! on Facebook. | Follow us on Twitter. | Read & subscribe to the SLW! blog. |  Follow us on Pinterest.

To LISTEN, click the player at the top or the bottom. To SUBSCRIBE to email notices, click Comments below, then check  

SUBSCRIBE for free through iTunes, Stitcher.com or your favorite podcast service. Please rate us in iTunes and leave a review. Send us your email address to receive the free monthly SLW! eNews. Remember to like us on Facebook. Urge your friends to do the same.

Peace, Gerald "Jerry" Iversen, Chief SLW! Activist

To learn more about SLW! – our MISSION, for example — listen to episodes #1 and 2. We produce a half-hour podcast twice a month, to educate and inspire you, your family and your congregation or group. We blog several times a week.

IMAGE: FallonForum.com

For hard copies of Alternatives' resources at nominal cost, contact ELCA Archives, 321 Bonnie Lane, Elk Grove Village, IL 60007 * (847) 690-9410 * archives@elca.org

Click ABOUT for Music and Cover Art Credits.

We do not solicit or accept donations, nor do we sell anything. All our resources and services are free of charge. We're an all-volunteer organization. Instead, we urge Alternative Giving. Give away 25% of what you spent last year on all celebrations – Christmas, birthdays, etc. — to local, national and international causes.

Copyright: Creative Commons non-commercial attribution share-alike license.

*Treasury of Celebrations: published by Northstone, a division of Wood Lake Publications, BC, Canada, best known for its Seasons of the Spirit curriculum.